Talented drummer Curtis Byrd shines on stage – his electric energy is felt in crowds large and small. Curtis rocks parties alongside DJs spinning various styles at clubs, private parties, special events, and corporate functions.
Curtis plays with Hip Hop, Pop, Blues, Gospel, Dance, Rock, and Country artists, and DJs at shows around the world – including:
His product endorsements include Remo, Doc Sweeney Drums, Regal Tip, Audix Microphones, and Noble Audio.
Curtis is a Remo HealthRHYTHMS Certified Instructor, and founder of "YogaBeats" and "BEATS Rx" – two health and fitness based drum classes that incorporate hand drumming, yoga, meditation, and fitness. Curtis is also available for music videos, print, commercial, movie, and television roles.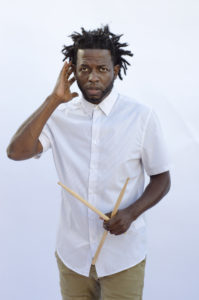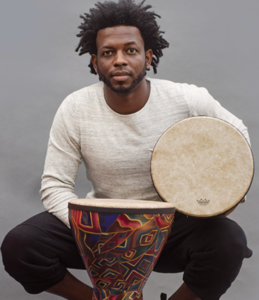 Los Angeles Based Drummer, LA Drummer, Percussionist, Musician, available for studio sessions, music videos, percussion, concerts, bar and bat mitzvah, drum lessons, DJ, weddings, corporate events, private events, meditative drumming, affirmation drumming, classroom drumming, drum circles, fitness drumming, drum teacher, dreads, dreadlocks, commercial television, commercials, advertising, actor.